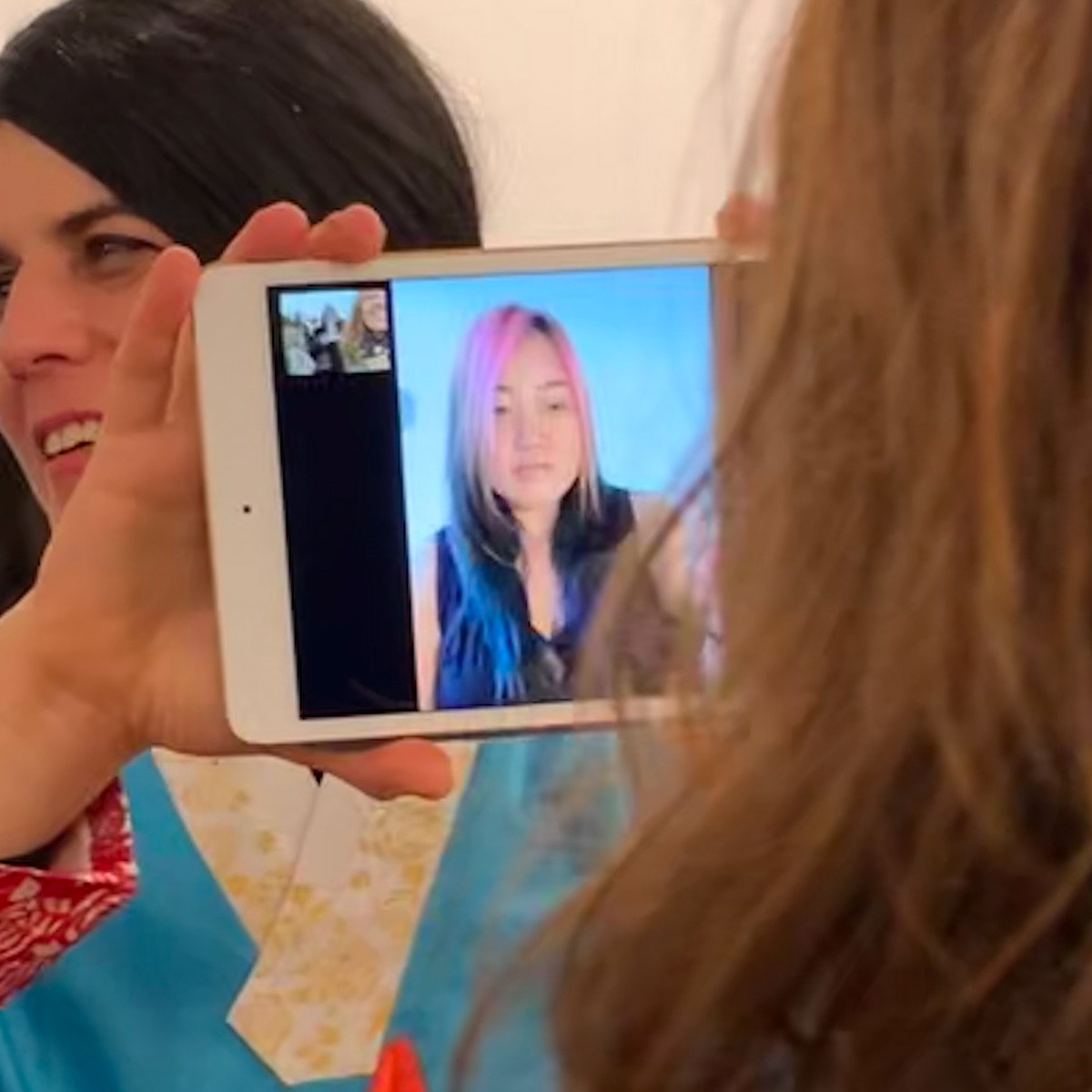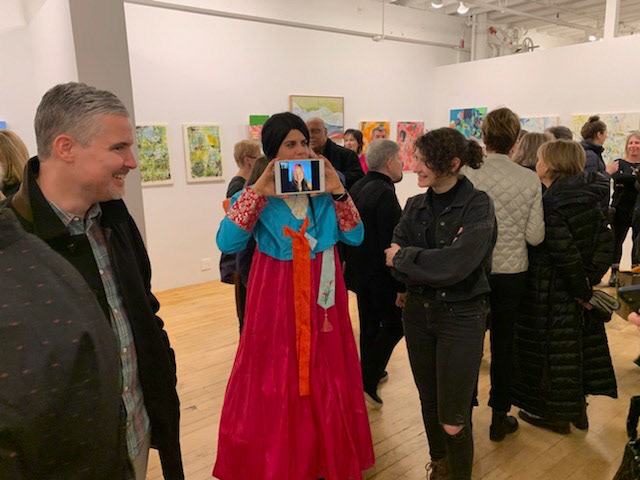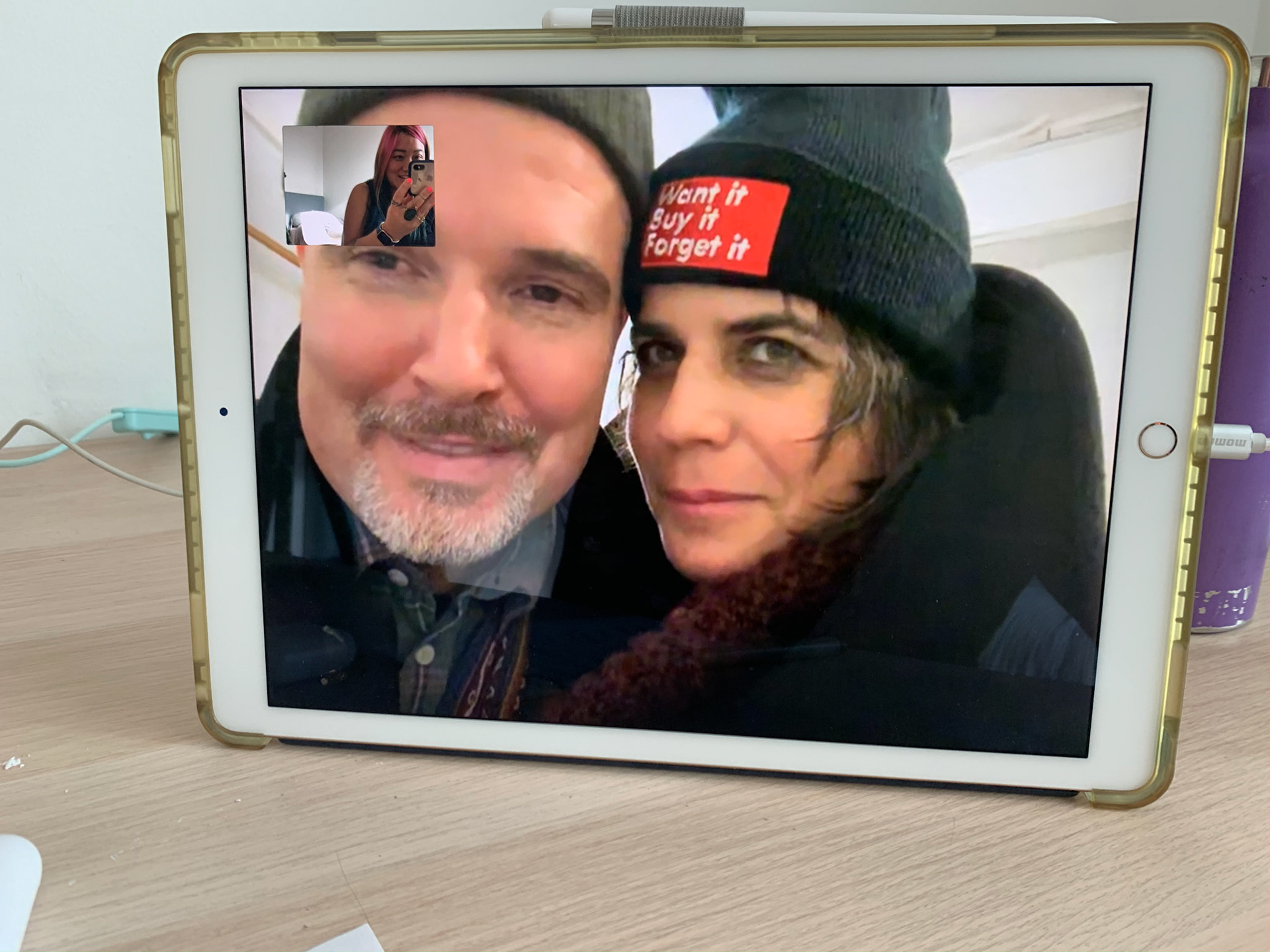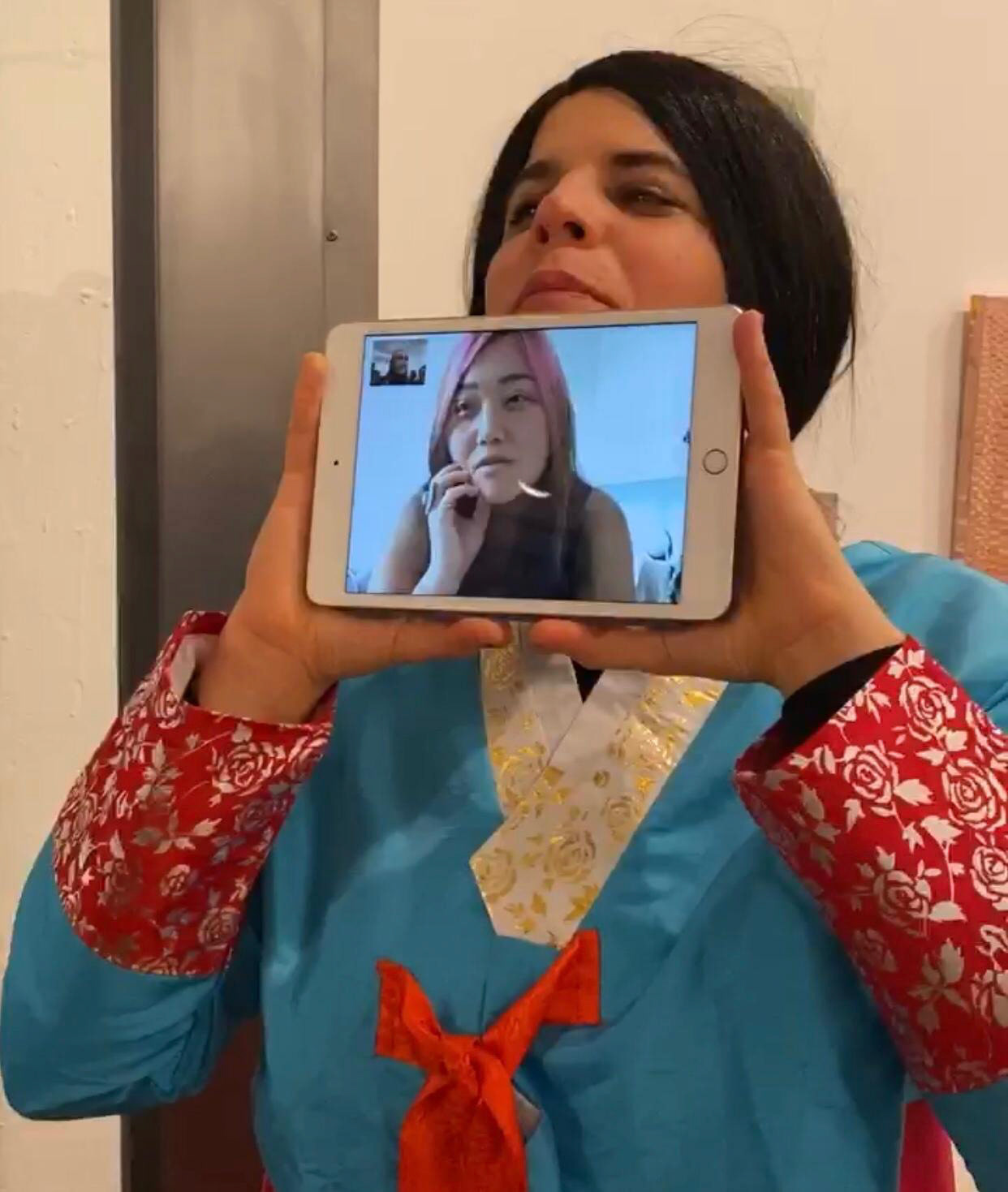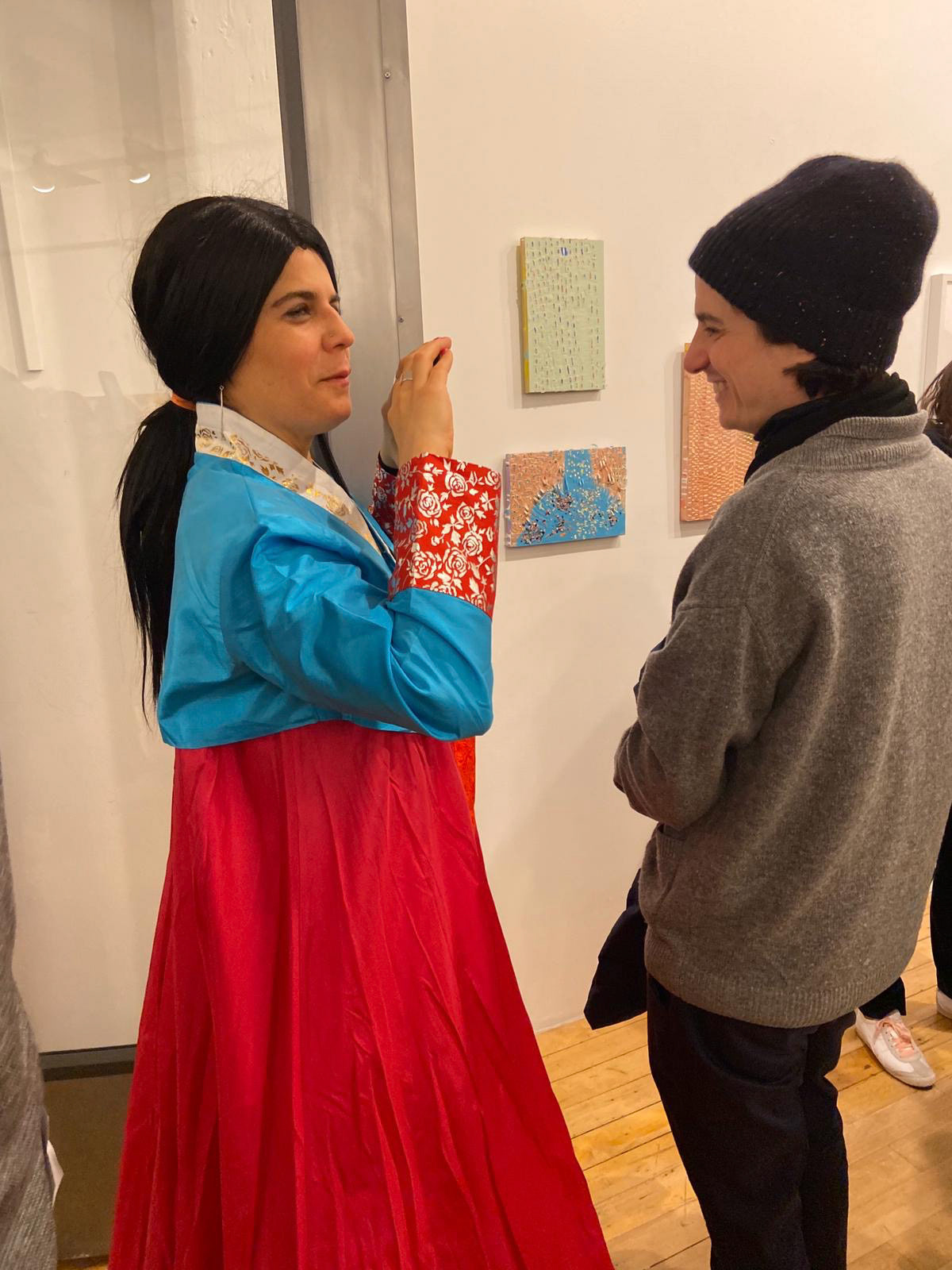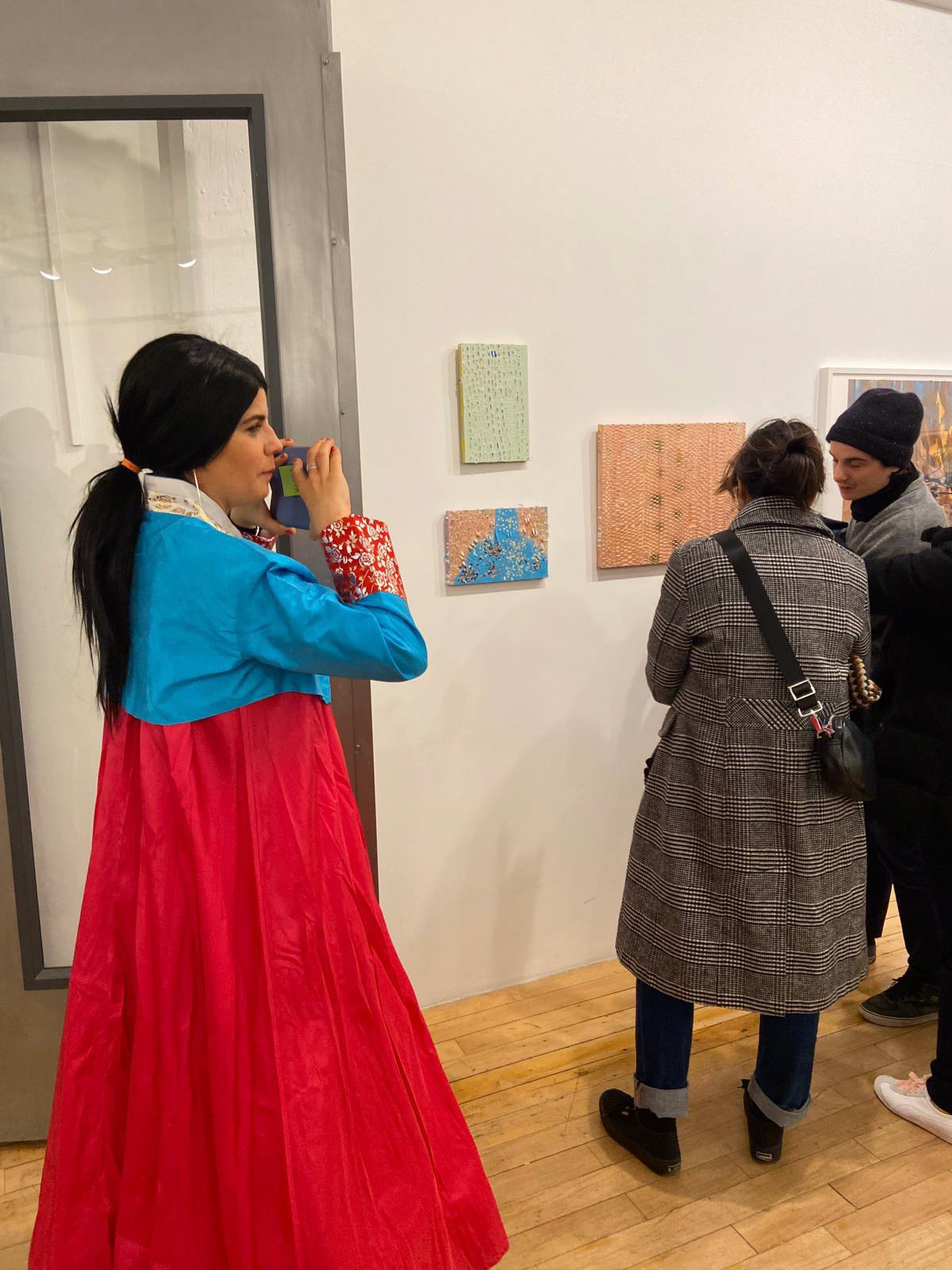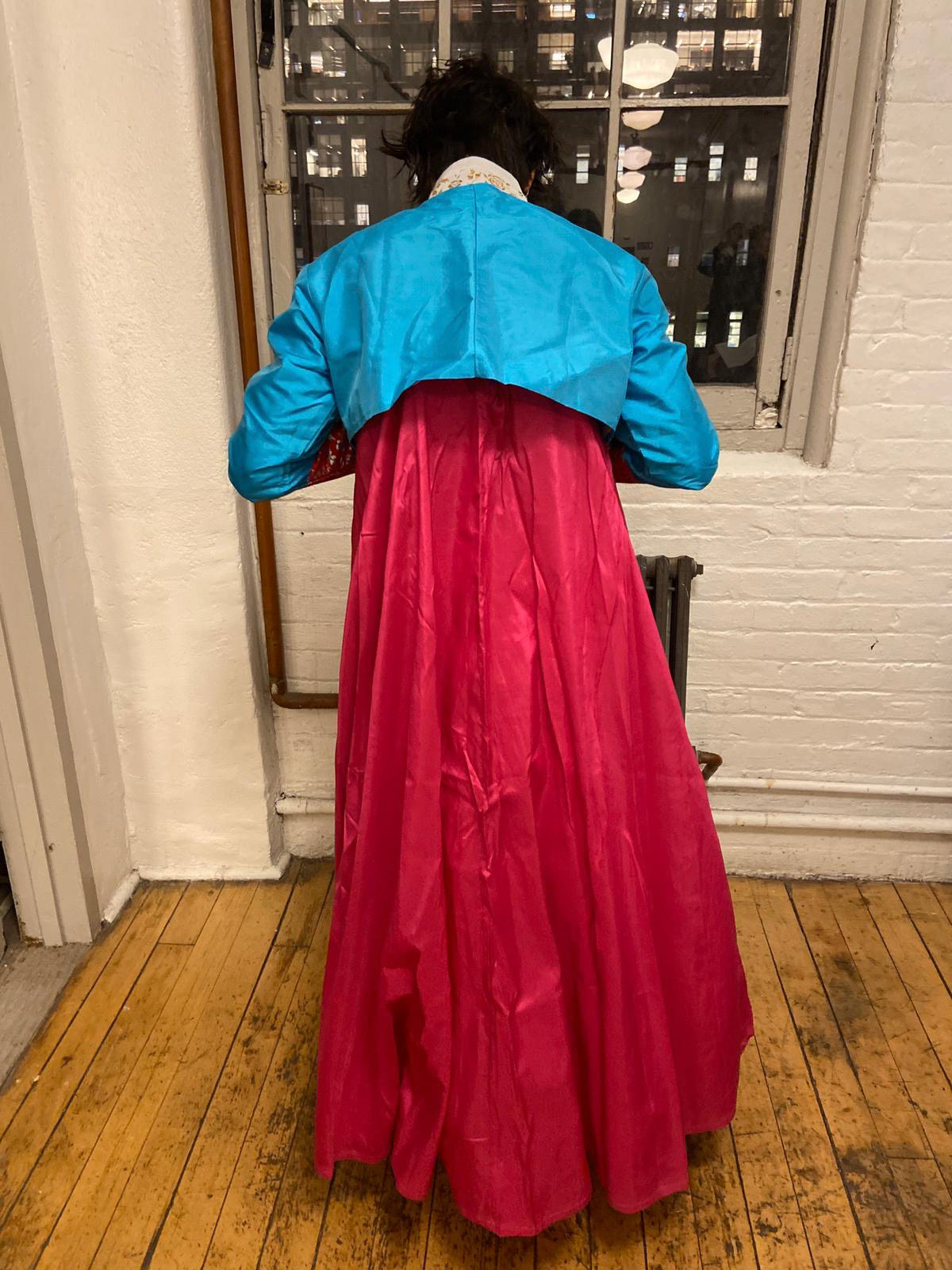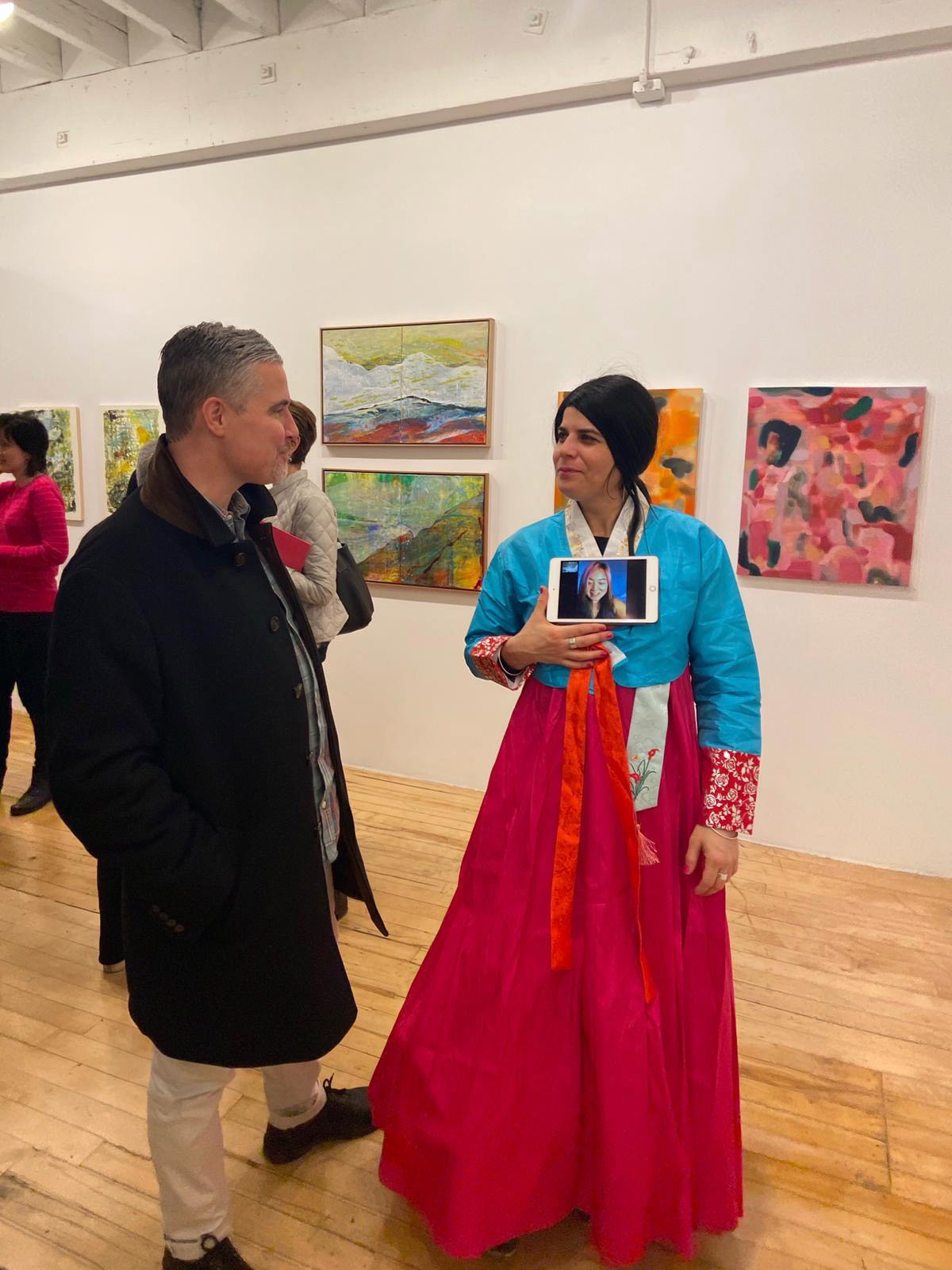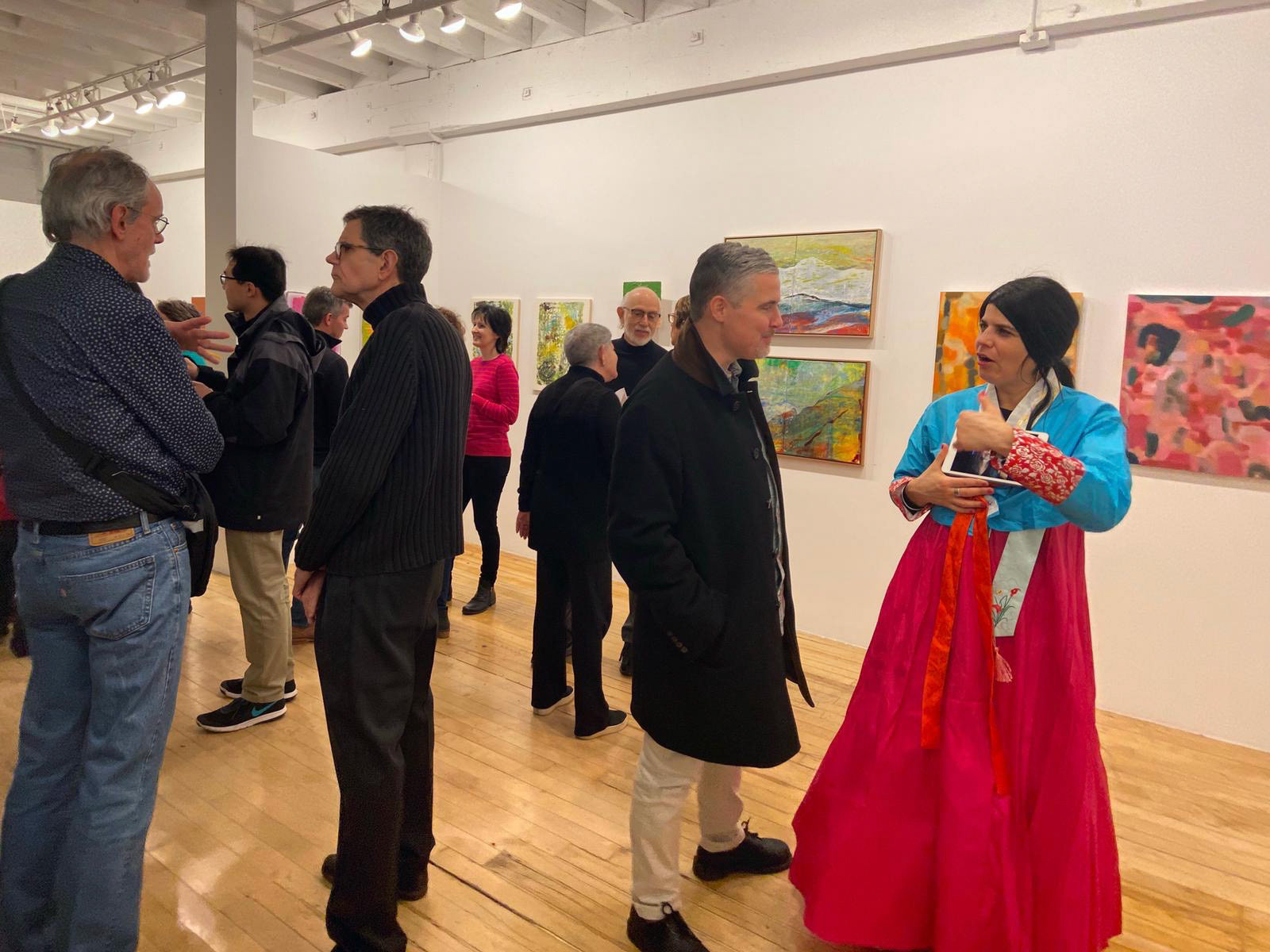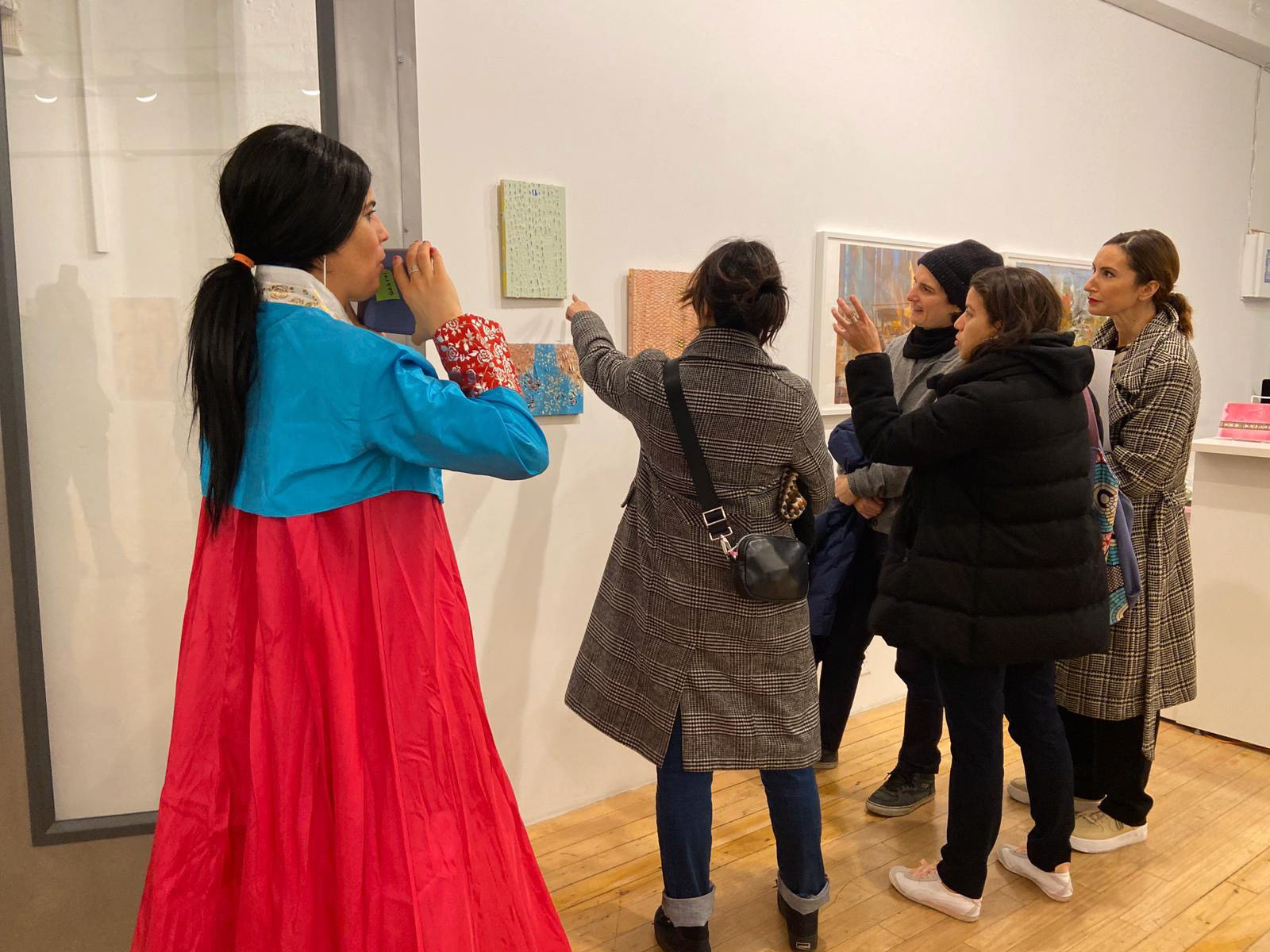 Thursday January 9th, 2020, 6-9pm at the The Painting Center I had three painting included in a group exhibition called "New Optics" where this performance took place. In this Information Era we find ourselves communicating in new ways but there is something that is important that the voice embody a form whether it is a screen, a hologram or in this case a human form. Because of a family situation I could not attend my opening and decided that it was important that I attend and these are the instructions if YOU ever find yourself in this bind:
1. Find a BFF (This is imperative they must know your work and have followed your career throughout your lifetime)
2. They must wear an outfit that symbolizes who you are as the ARTIST. 
3. The day of the Opening the BFF must have a TABLET that you, the ARTIST, can visually call to so you can SEE, HEAR what is happening at EVENT.
4. BFF must mingle and EMBODY you as if you are there.
©JeanRim2020