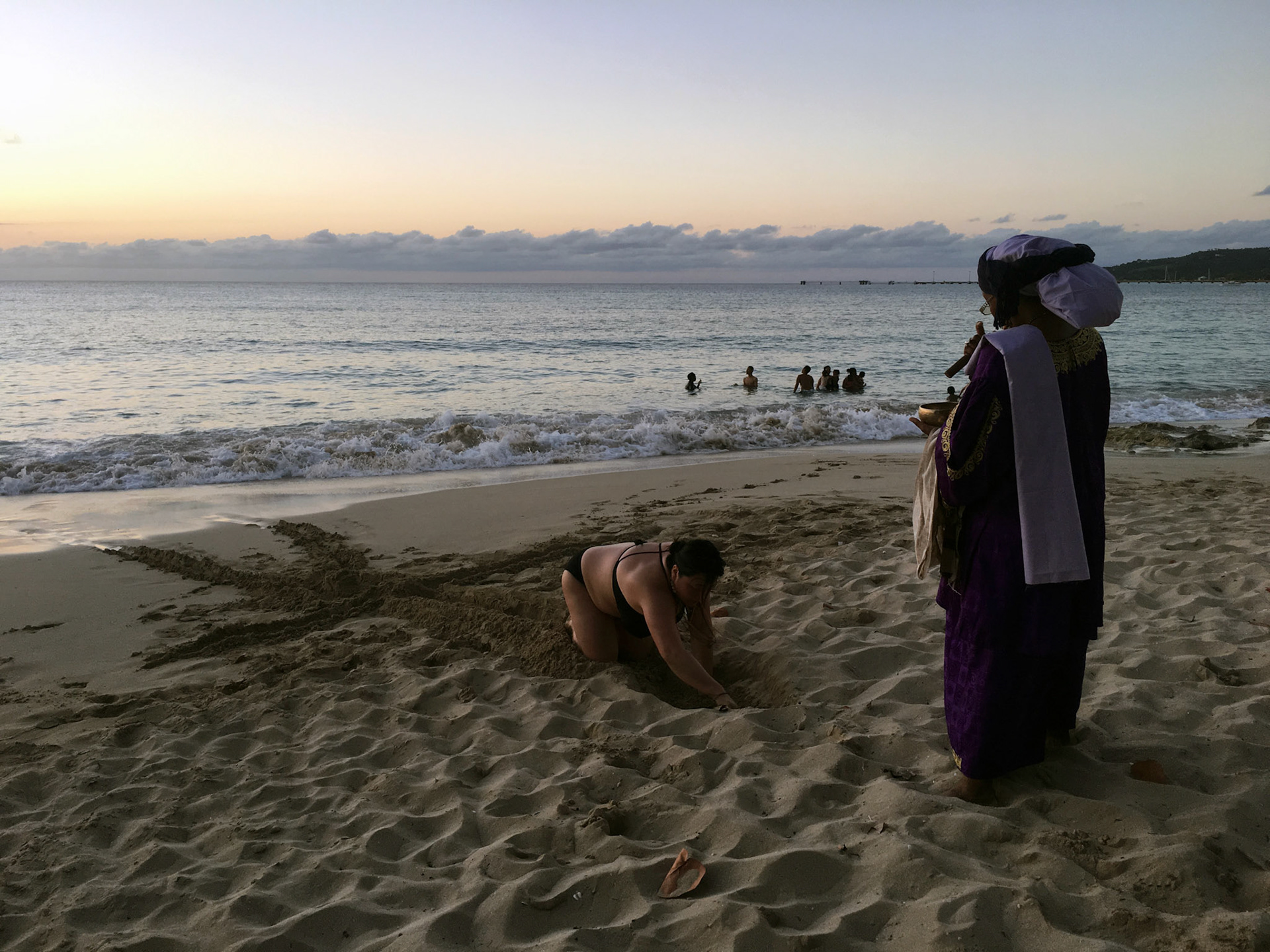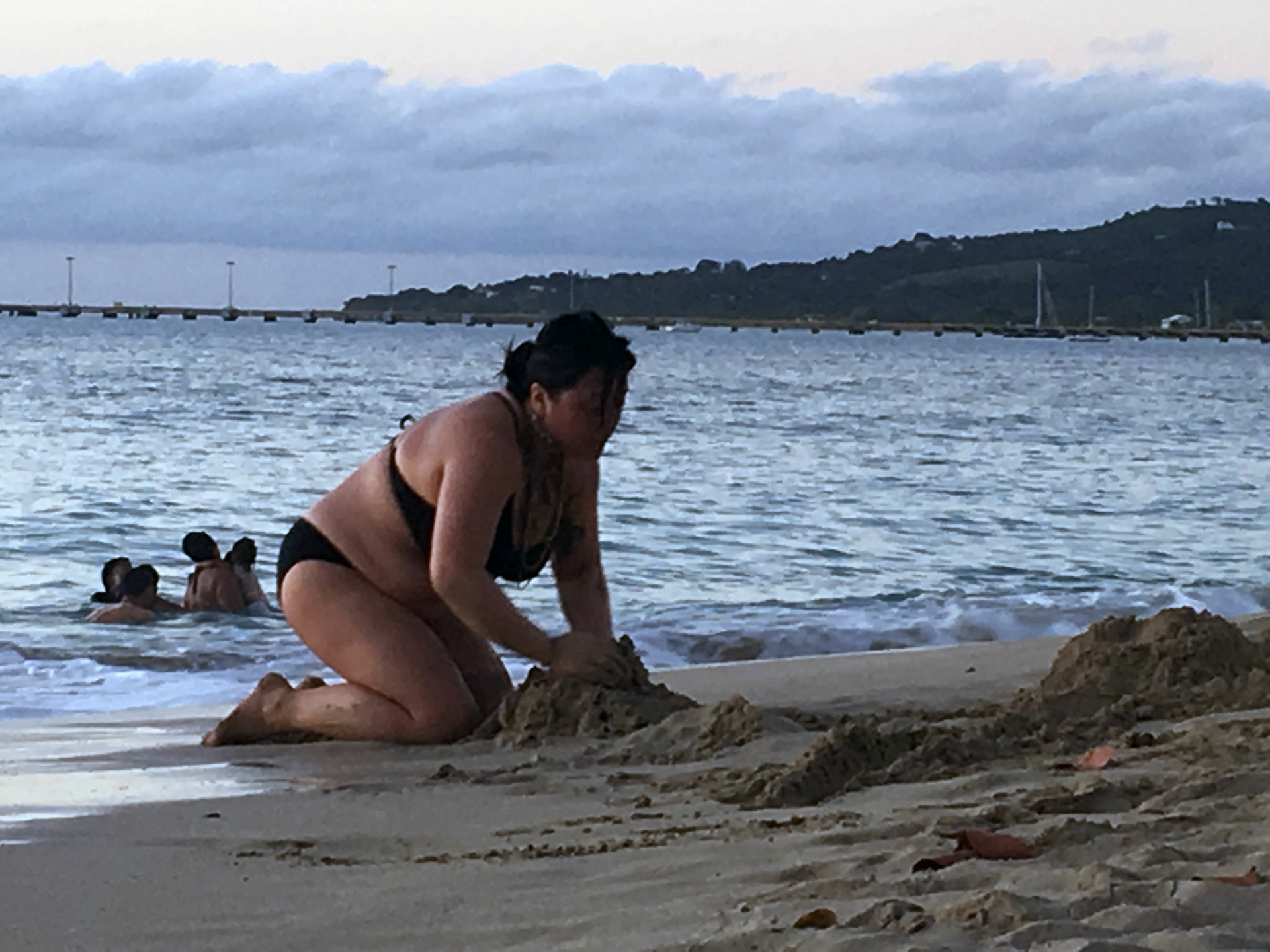 Jean Rim (Multi-Media Artist) and Johanna Bermudez Ruiz (Filmmaker), NswtMwt Dr. ChenziRa Davis Kahina (Professor of Communications and Director of VI Caribbean Cultural Center at University of the Virgin Islands), and friends will work on creative performance calling upon All That Is: Mother Earth, Ataeby (supreme goddess of Tainos), Yemaya (Caribbean and West African goddess of sea), TefNut (Smai Tawi Egyptian African female guardian goddess of the waters), Namaka (Hawaiian goddess of sea), Mazu (Chinese goddess of sea), Amphitrite (Greek goddess of sea), Samundra (Indian goddess of sea) Sea and Ocean Goddesses from all over the world to join them as they celebrate Women's Month and reflect 100 years of colonization in the U.S. Virgin Islands.  Before colonization there was emancipation and self-determination for freedom, liberation and sovereignty of the body, mind, and spirit. Four heroines who stood up and out to fight for freedom: Queen Mary Thomas, Queen Felicita James, Queen Axeline Elizabeth Salomon (called Queen Bottom Belly), and Queen Mathilda McBean they are known as the Four Queens. Their stories and so many other women's tales will be told and shared as we dig, create female figures in the sand on the shores of Frederiksted where the rebellion started in 1878.
As the tide recedes the artist and anyone who wants to join will carve into the matted sands where water was of bodies to represent women who raised us, inspired us, and who will be recognized and heralded. As the tide turns and the sunsets, the sea will make her way back and fill the empty vessels made in the sand. As they fill with water and slowly vanish we will call out the names of Women who made their mark on the land, the shores, our bodies and history.
Johanna Bermúdez-Ruiz, director of the award winning documentary "Vieques: Islands Forging Futures," recently wrote, camera operated, and directed riveting short film "Soléne". Johanna's other films include "Sugar Pathways", "Forgotten in Paradise", "Exiles," "Spirit of Expression," and "Rage: the Anger Boiling In." 
Ms. Bermúdez-Ruiz is a writer and producer of narrative films, music videos, and shoots high definition footage for television documentaries, and actively participates in organizations that address social issues and support independent filmmaking. Johanna has been awarded the Maffa Film Festival Best Short Documentary, San Juan Cinema Fest Humming Bird Best Short Documentary, and Image Nation Special Mention Award. 
Ms. Bermúdez-Ruiz is a native of St. Croix, U.S. Virgin Islands and her film company, Cane Bay Films LLC, is based in the Virgin Islands. She has lived in London, Florida, California, New York City, and Ohio, where she completed her bachelor's degree at Antioch College.  She now resides in St. Croix.